Published: Thursday, February 09, 2023 10:29 AM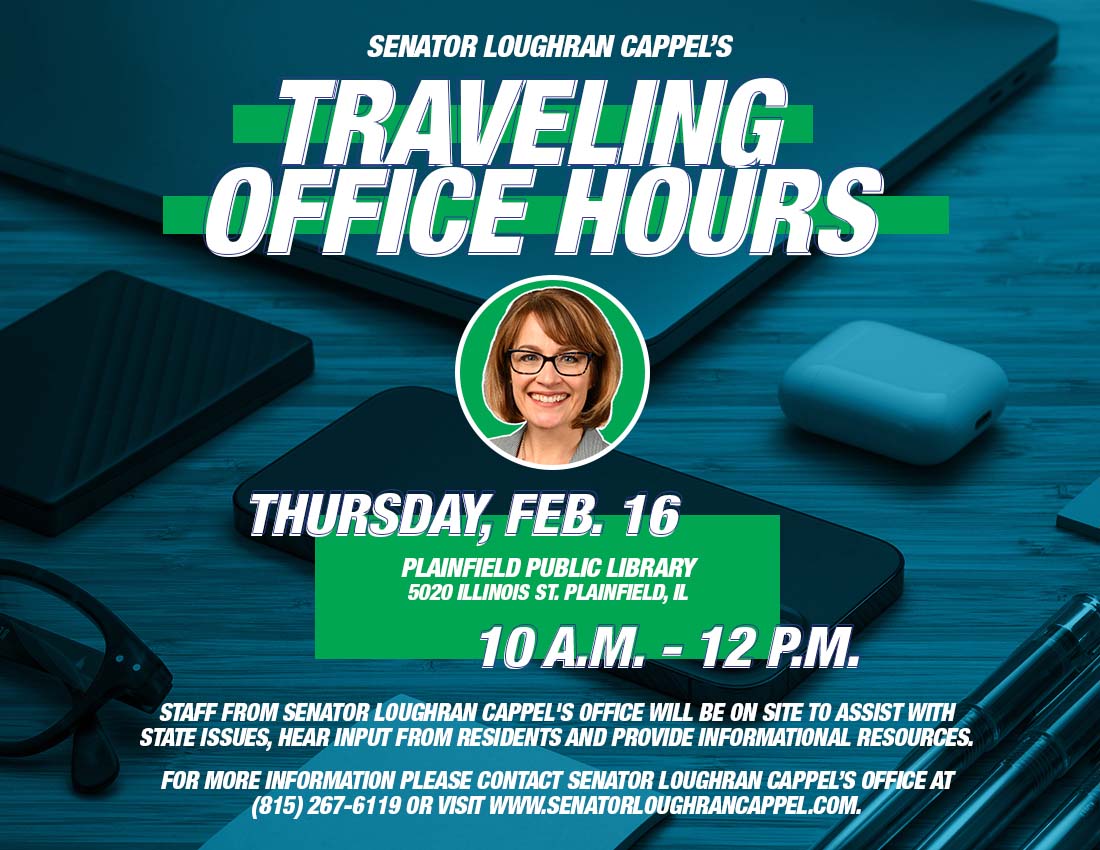 PLAINFIELD – State Senator Meg Loughran Cappel's office will be traveling to the Plainfield Public Library on Thursday, Feb. 16 to increase accessibility to residents throughout the 49th District.
"I want to make sure residents are aware of the resources available, what's going on in Springfield and how my office can assist with any issues," said Loughran Cappel (D-Shorewood). "Hearing from residents and making their voices heard is my job and I take pride in that."
The event will be held on Thursday, Feb. 16 from 10 a.m. to 12 p.m. at the Plainfield Public Library located at 5020 Illinois St. in Plainfield.
This free event is another effort from Loughran Cappel's office to increase government accountability, accessibility and assist with state resources by hosting office hours at different times, locations and days of the week in hopes of reaching working families across Will and Kendall Counties.
People with questions or concerns are encouraged to contact Loughran Cappel's office at 815-267-6119 or visit her website at www.SenatorLoughranCappel.com.
Category: Events