Published: Tuesday, February 28, 2023 10:19 AM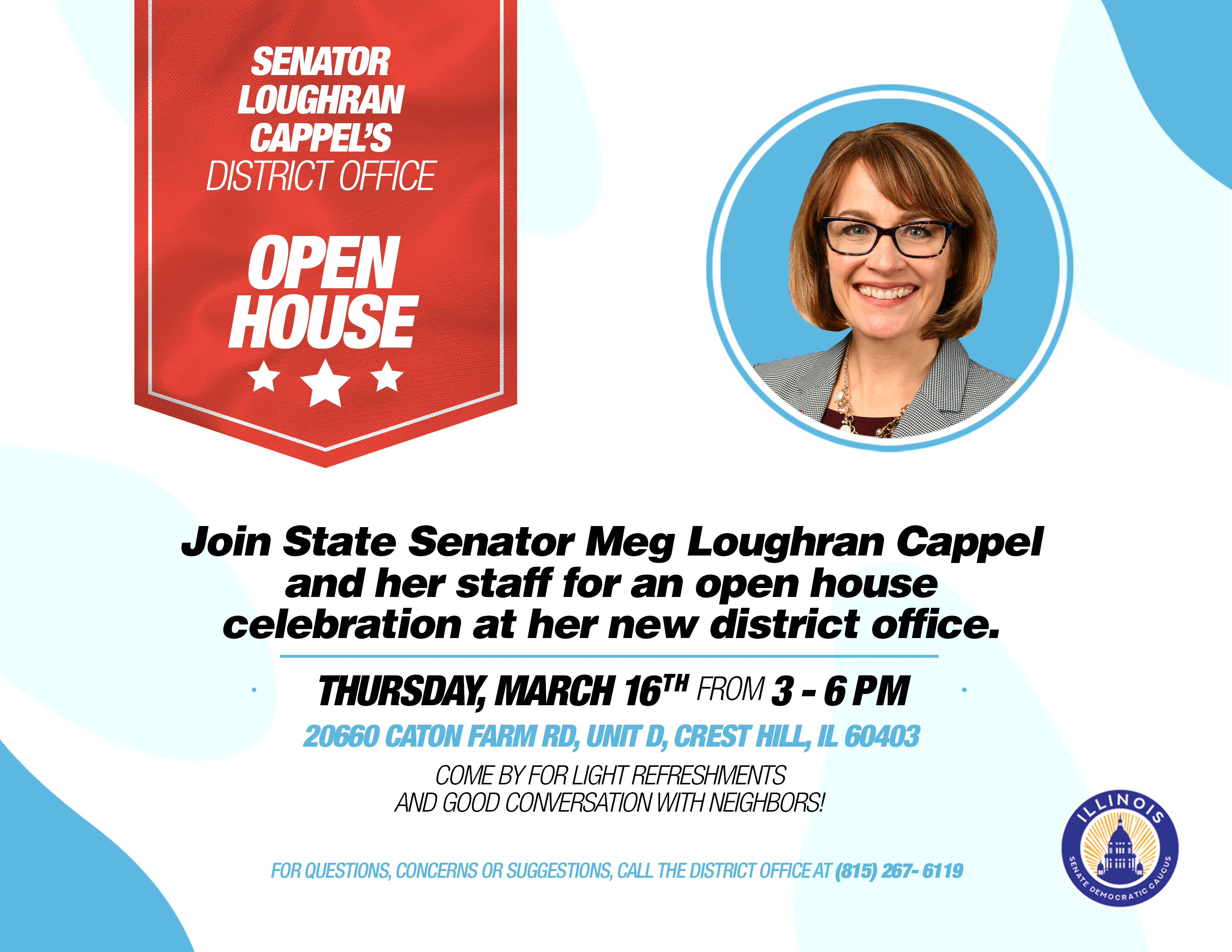 CREST HILL – State Senator Meg Loughran Cappel invites local residents and friends to the grand opening of her new district office in Crest Hill on Thursday, March 16 from 3-6 p.m.
"As an elected official, I want residents to know I'm always available and where they can come seek assistance on local issues or get help with state resources," said Loughran Cappel (D-Shorewood). "My staff and I are looking forward to greeting constituents and friends at our new Crest Hill office. I encourage those of you in the area to stop by."
State and local officials are expected to join Loughran Cappel for an official ribbon cutting. Guests will be offered snacks and refreshments.
Media are welcome to attend. Ample parking is available.
WHAT: Grand opening of Senator Meg Loughran Cappel's new Crest Hill office
WHEN: Thursday, March 16 from 3-6 p.m.
WHERE: 20660 Caton Farm Rd., Unit D Crest Hill, IL 60403
Category: Events