Published: Thursday, April 20, 2023 10:23 AM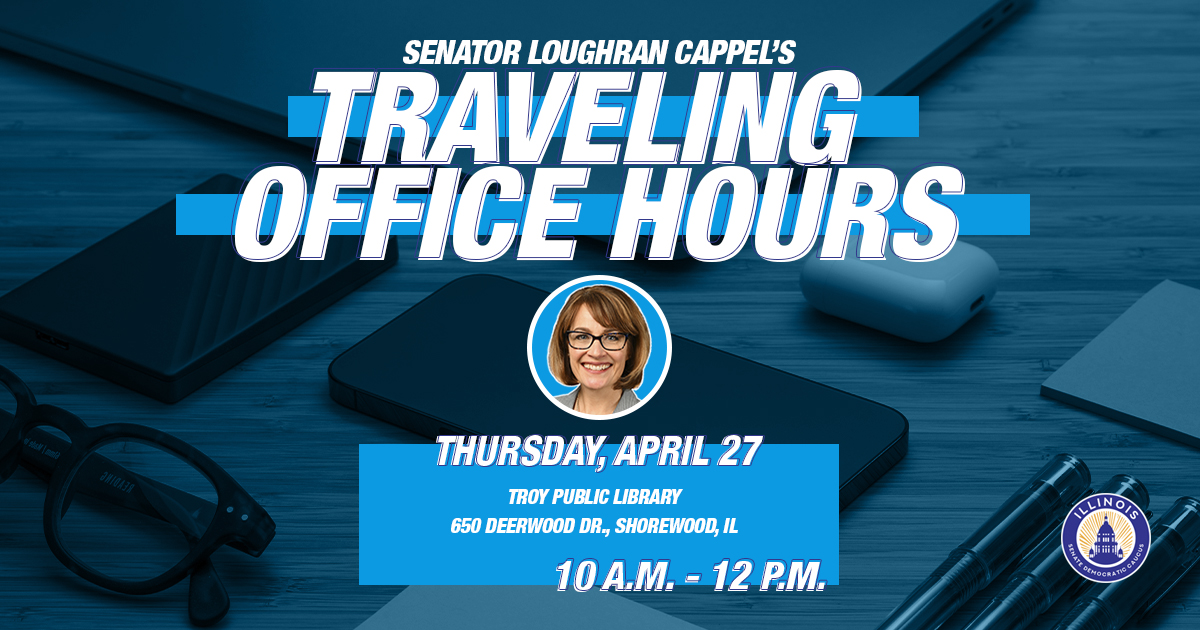 CREST HILL – State Senator Meg Loughran Cappel's office will be traveling to the Troy Public Library on Thursday, April 27 to host satellite office hours and remain accessible to residents throughout the 49th District.
"It is imperative I remain a voice for the people and the best way to do that is to hear directly from constituents," said Loughran Cappel (D-Shorewood). "Assuring they know they are heard and where to find state and local resources has always been a priority of mine."
The event will be held on Thursday, April 27 from 10 a.m. to noon at the Troy Public Library, located at 650 Deerwood Drive in Shorewood.
This free event is another effort from Loughran Cappel's office to increase government accountability, accessibility, and assist with state resources by hosting office hours at different times, locations and days of the week in hopes of reaching working families across Will and Kendall Counties.
People with questions or concerns are encouraged to contact Loughran Cappel's office at 815-267-6119 or visit her website at www.SenatorLoughranCappel.com.
Category: Events