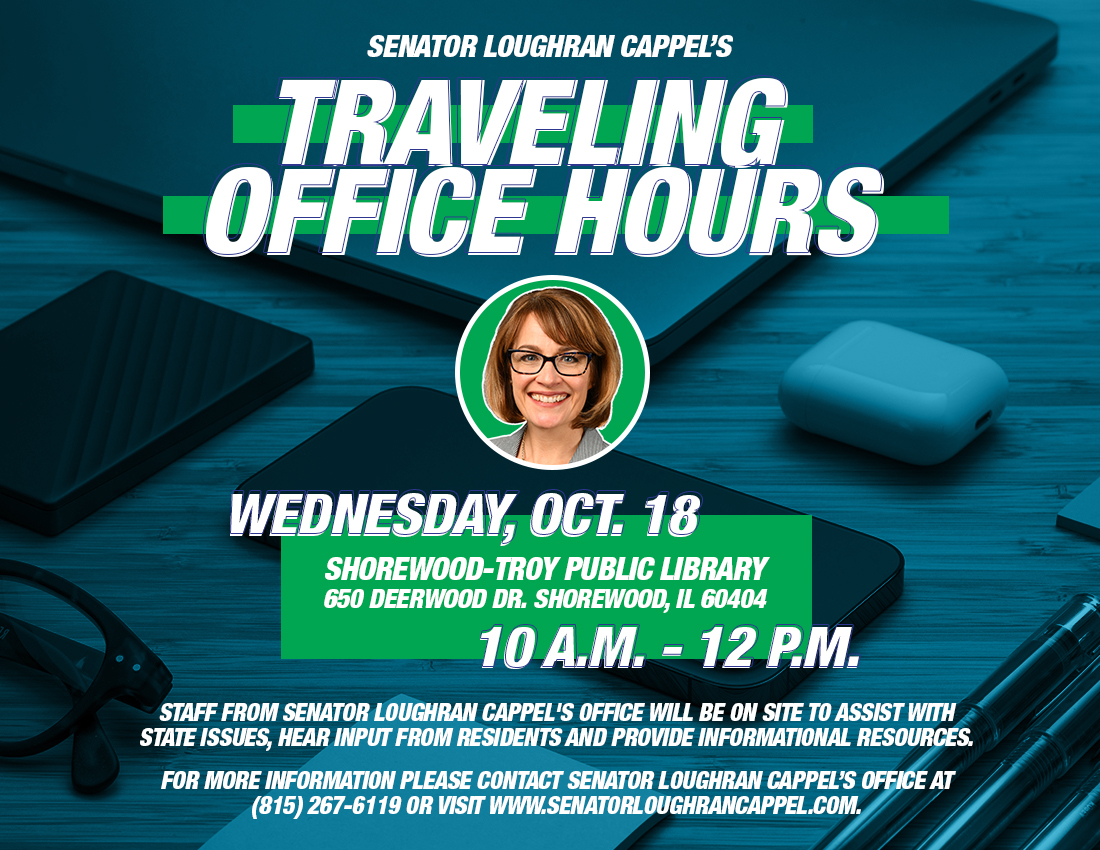 SHOREWOOD – On Wednesday, Oct. 18, State Senator Meg Loughran Cappel will hold office hours at the Shorewood-Troy Public Library to provide residents of the 49th District a one-stop shop to receive assistance.
"It's important to be available to residents and the district, and to ensure that your voice is heard in Springfield," said Loughran Cappel (D-Shorewood). "My office is a great resource for residents who may need help with state and local issues."
The event will be held on Wednesday, Oct. 18 from 10 a.m. to noon at the Shorewood-Troy Public Library, located at 650 Deerwood Dr. in Shorewood.
This free event is an effort from Loughran Cappel's office to increase accessibility, government accountability and assist with state resources by holding office hours at different days, times and locations.
Anyone with questions or concerns is encouraged to contact Loughran Cappel's office at 815-267-6119 or visit her website at www.SenatorLoughranCappel.com.