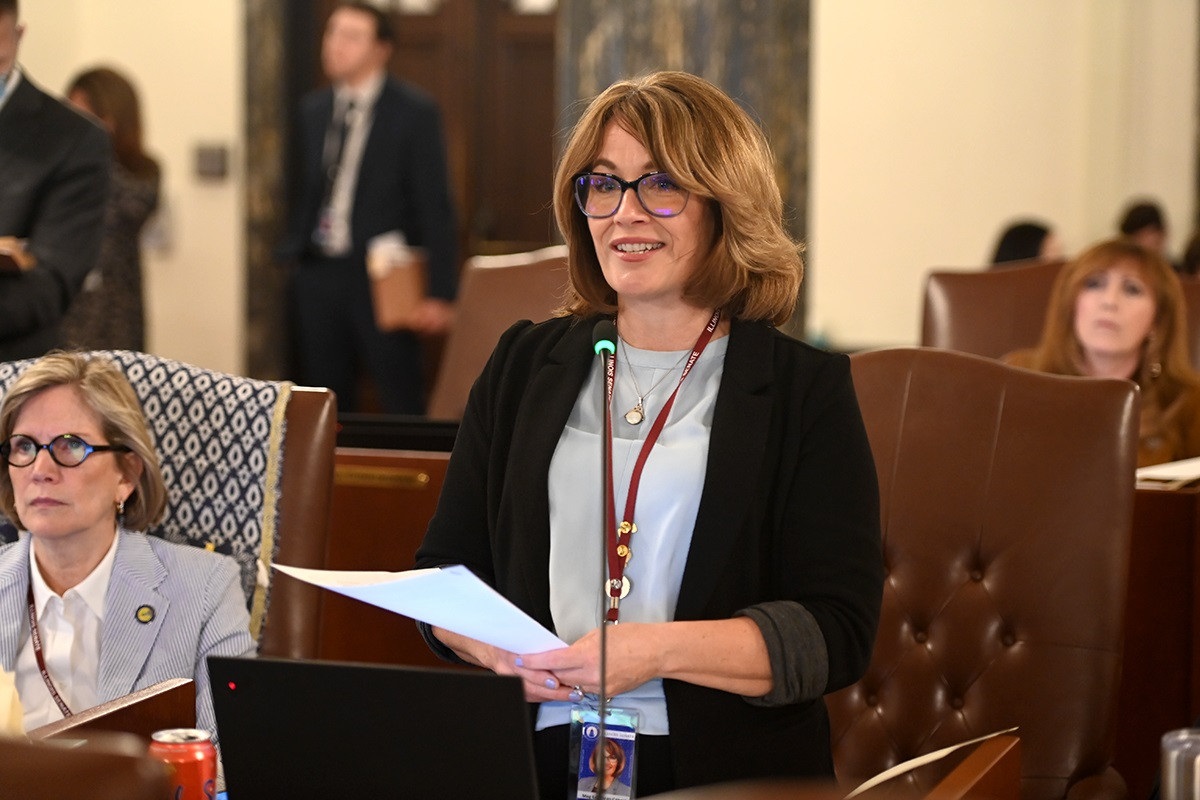 CREST HILL – State Senator Meg Loughran Cappel encourages area residents, service organizations, schools and individuals to support the Illinois Department of Veterans' Affairs' 2023 Operation Rising Spirit in writing letters of appreciation to honor our former service members currently residing in state veterans' homes.
"Our veterans who receive holiday letters are reminded of our gratitude for their sacrifices in the service of our nation," said Loughran Cappel (D-Shorewood). "The thoughtful effort in writing a letter allows us to share our joy and support, letting these local heroes know they are valued and loved."
Operation Rising Spirit initially launched in 2020 during the height of the COVID-19 pandemic to support residents who were unable to visit friends and family. The campaign was successful in encouraging veterans and facilitated their connection with the community. During the 2022 holiday season, IDVA distributed over 5,000 letters to veterans in the state's care.
"Operation Rising Spirit serves as a tribute to the individuals who protected us and connects them to the community," said Loughran Cappel. "I invite all residents to recognize our former service members in writing them a letter this holiday season."
Participants can mail letters directly to IDVA or submit on the IDVA website. Letters will be divided equally between the state's five veterans' homes. If mailing, send letters to:
Crystal Womack
The Illinois Department of Veterans' Affairs
Central Office
833 S. Spring St.
Springfield, IL 62794-9432