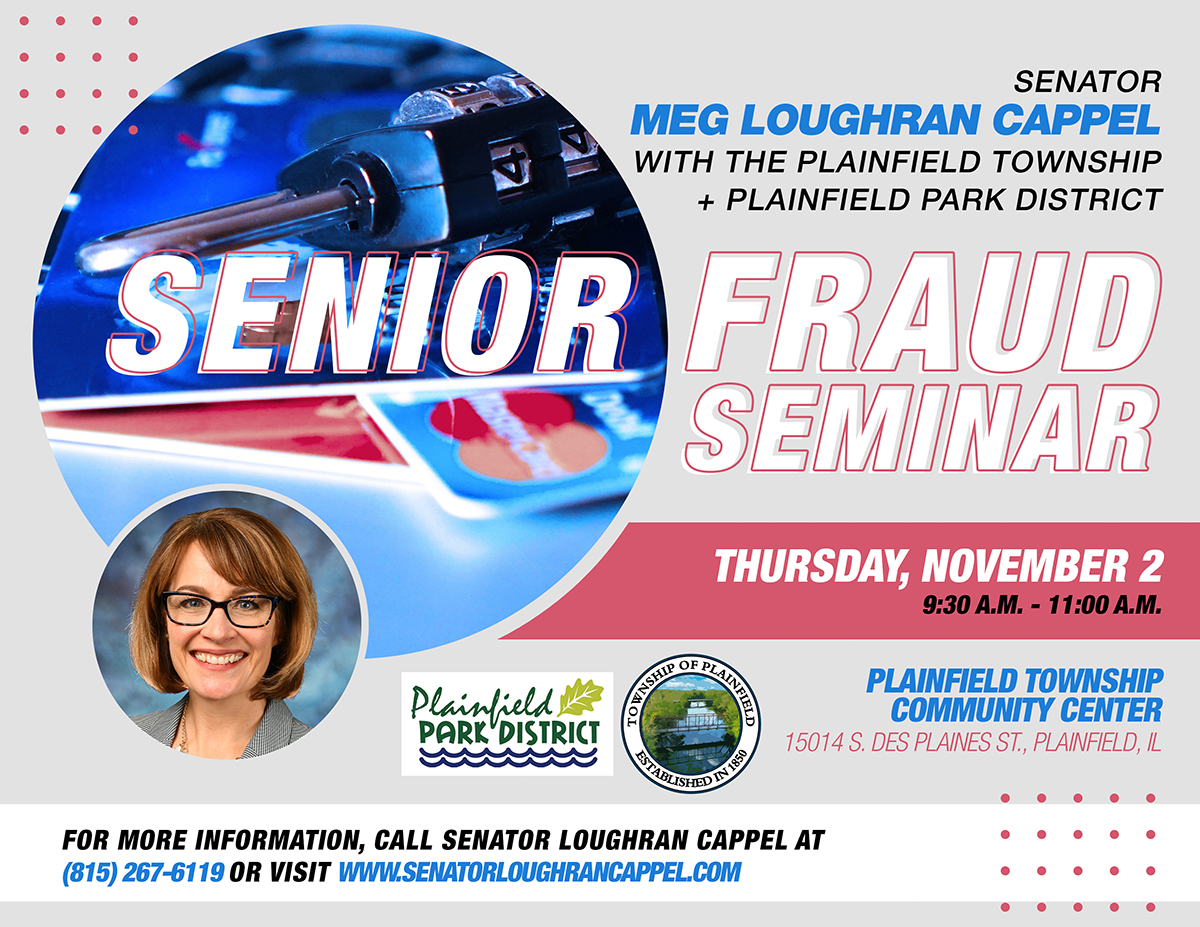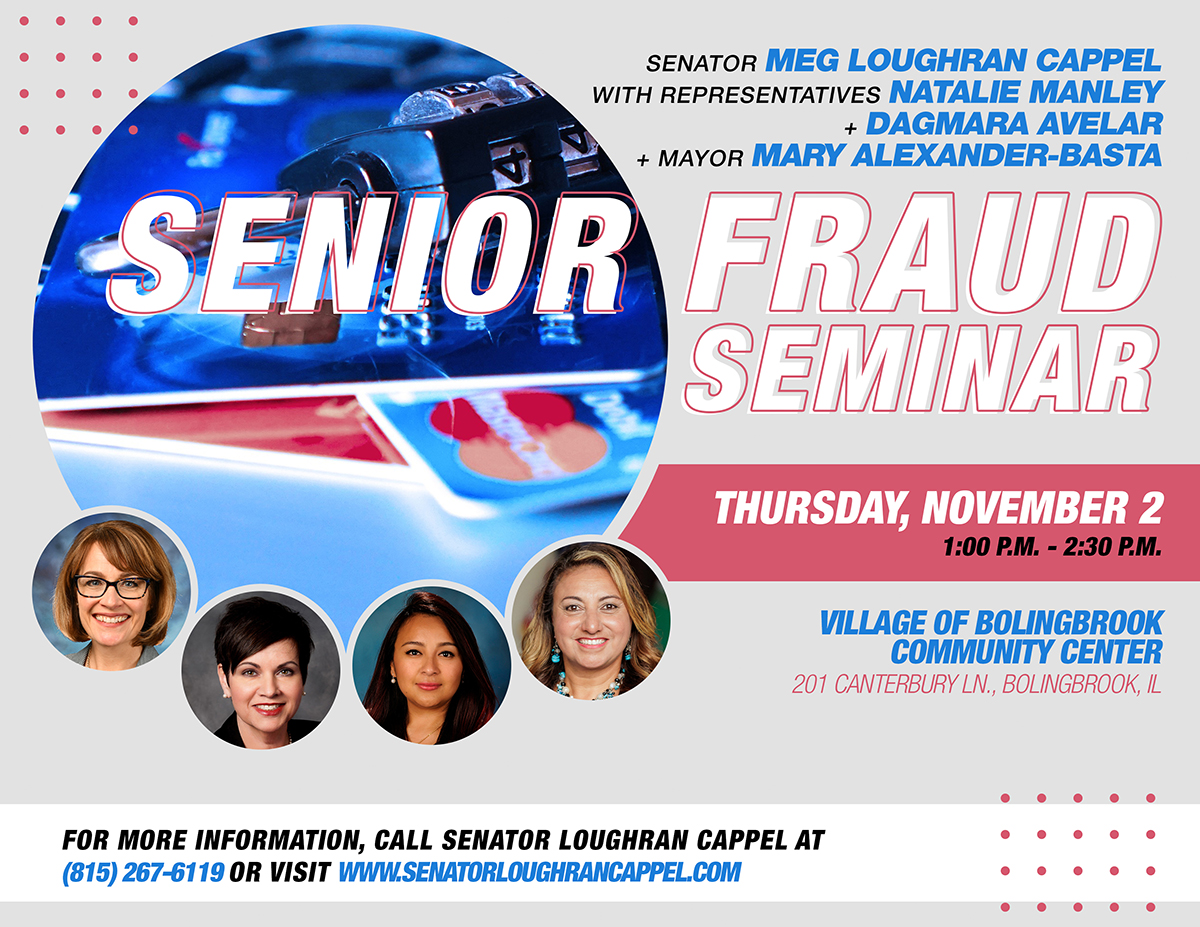 CREST HILL – To provide local seniors with information and resources available to them, State Senator Meg Loughran Cappel is hosting two senior fraud seminars on Nov. 2.
"This is a one-stop-shop to learn about how to keep your personal information safe," said Loughran Cappel (D-Shorewood). "There are a number of services available across the state and locally that seniors should be aware of. Join us at one of our senior fraud seminars to understand how to better protect yourselves from fraud and scams."
Loughran Cappel teamed up with Plainfield Park District and Plainfield Township to host the first seminar on Thursday, Nov. 2 from 9:30-11 a.m. at the Plainfield Township Community Center, located at 15014 S. Des Plaines St. in Plainfield.
The second seminar, hosted by Loughran Cappel, State Representatives Natalie Manley and Dagmara Avelar, and Village of Bolingbrook Mayor Mary Alexander-Basta will also be held on Nov. 2 from 1-2:30 p.m. at the Village of Bolingbrook Community Center, located at 201 Canterbury Lane in Bolingbrook.
The free events will have a number of state agencies and local organizations available to share helpful resources. Staff from the Illinois Attorney General's office will give a presentation about how to detect and prevent scams and fraudulent business acts. Representatives with the treasurer's office will be available to check if residents are owed any of the $3.5 billion in unclaimed property currently held by their office. Additionally, Senior Services of Will County, Prairie State Legal and ComEd will be in attendance to share local resources.
People with questions can reach out to Loughran Cappel's office at 815-267-6119 or SenatorLoughranCappel.com.