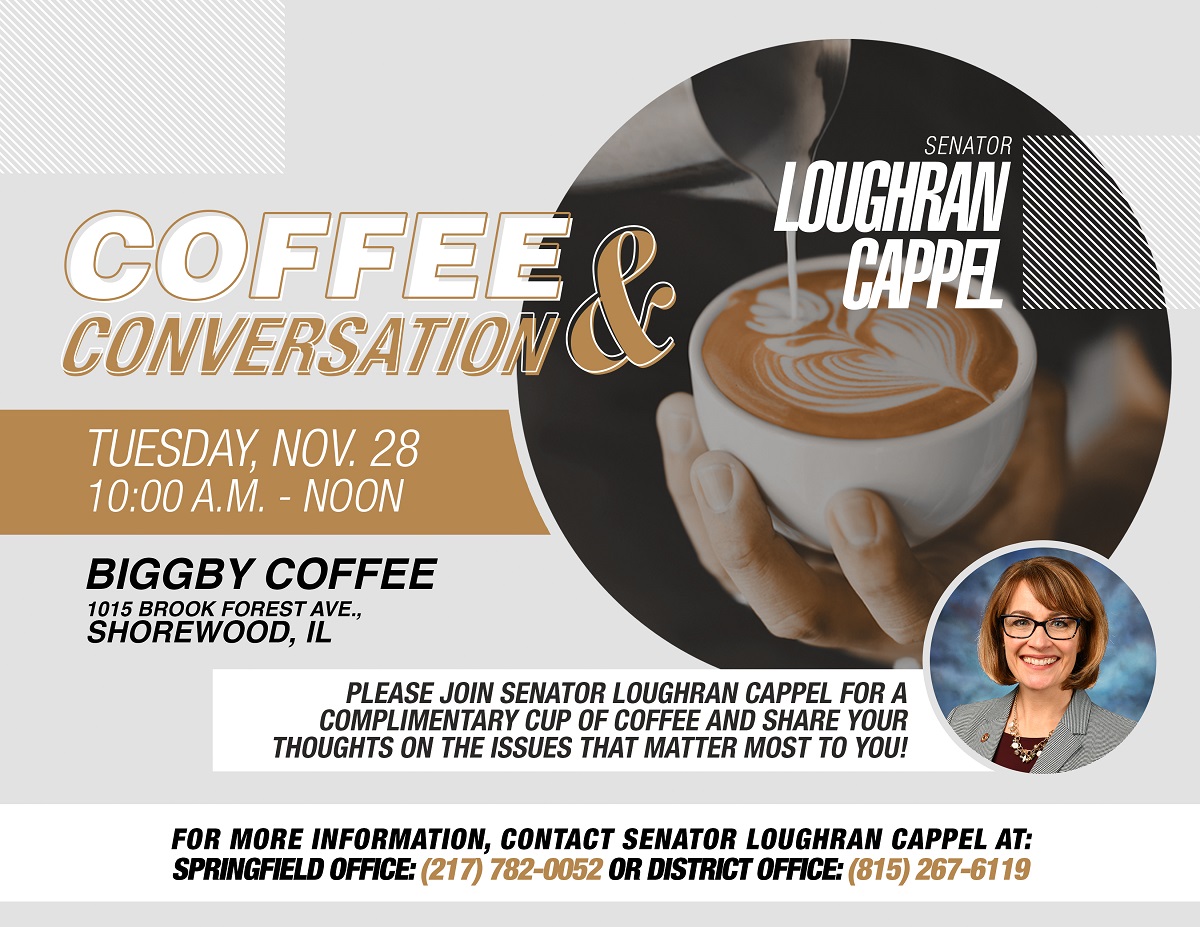 SHOREWOOD – State Senator Meg Loughran Cappel will be hosting a Coffee and Conversation event Nov. 28 in Shorewood to connect with the community.
"I am looking forward to hearing from local residents this month about their thoughts on the issues that matter most to them," said Loughran Cappel (D-Shorewood). "Connecting with the community on their thoughts and ideas helps make me a better legislator."
The event will be held Tuesday, Nov. 28 from 10 a.m. to noon at Biggby Coffee, located at 1015 Brook Forest Ave. in Shorewood.
Each monthly Coffee and Conversation event is an opportunity for residents to enjoy a free cup of coffee while connecting with their state senator on local and state issues.
"Making myself available to residents each and every month allows me to connect with them on a deeper level," said Loughran Cappel. "I encourage local residents to join me for a cup of coffee and conversations."
This event is free and open to the community. With questions about the event, people can contact Loughran Cappel's Crest Hill office at 815-267-6119 or visit her website at www.SenatorLoughranCappel.com.