Published: Tuesday, May 31, 2022 02:07 PM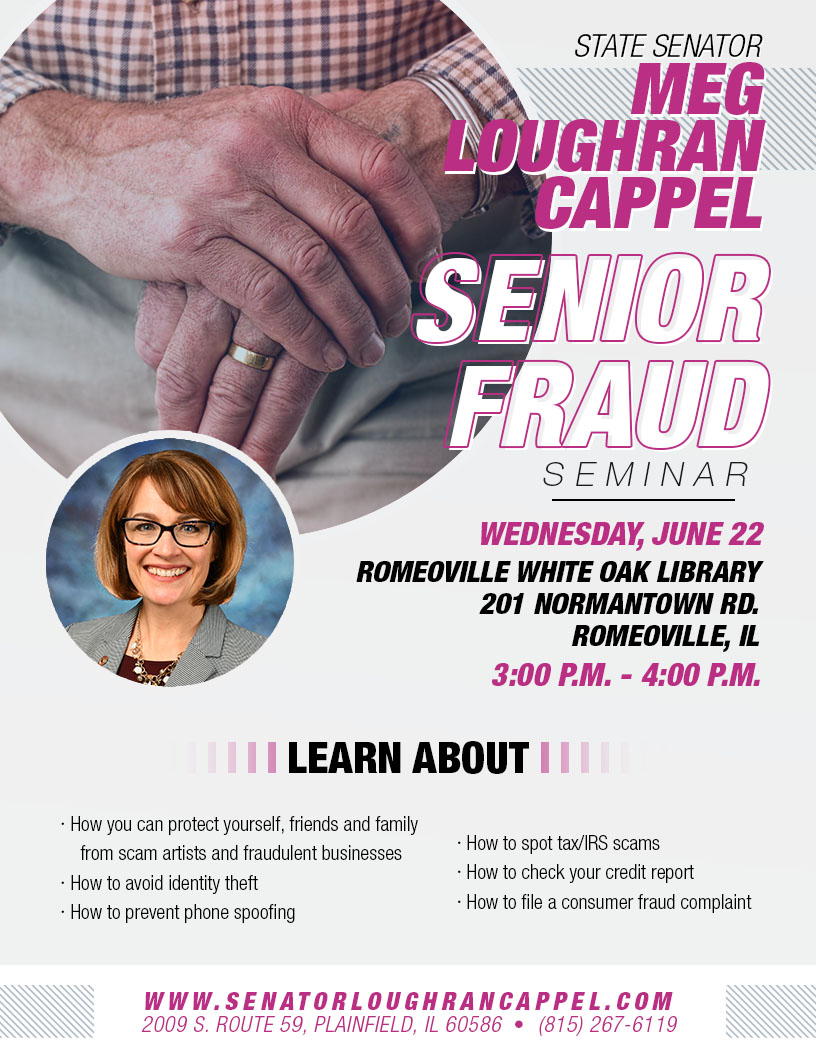 ROMEOVILLE – To inform and educate local residents on the latest frauds and scams, State Senator Meg Loughran Cappel is hosting a fraud prevention seminar with Attorney General Kwame Raoul's office.
The free informational seminar will be held on Wednesday, June 22 at 3 p.m. at the Romeoville White Oak Library located at 201 Normantown Rd. in Romeoville.
"Fraud and identity theft are scary for any age group, but seniors are especially at risk for these scams," said Loughran Cappel (D-Shorewood). "Join me in Romeoville to learn how to recognize current scams and best practices for protecting yourself."
Loughran Cappel has asked the attorney general's office to discuss how to avoid imposter scams, robocalls, payment mechanism and identity theft, as well as how to check credit reports and file a consumer fraud complaint.
Loughran Cappel recommends people call her office at 815-267-6119 to RSVP.
Category: Press Releases