Published: Monday, October 17, 2022 11:22 AM
SHOREWOOD – State Senator Meg Loughran Cappel is reminding residents that today, Oct. 17, is the last day for them to apply for income and property tax rebates as part of the Illinois Family Relief Plan.
"As the back-to-school season ends and the holiday season approaches, many families are strapped for cash," said Loughran Cappel. "These rebates can make all the difference for working families, but we can't provide them with their well-deserved rebate without having their information on file."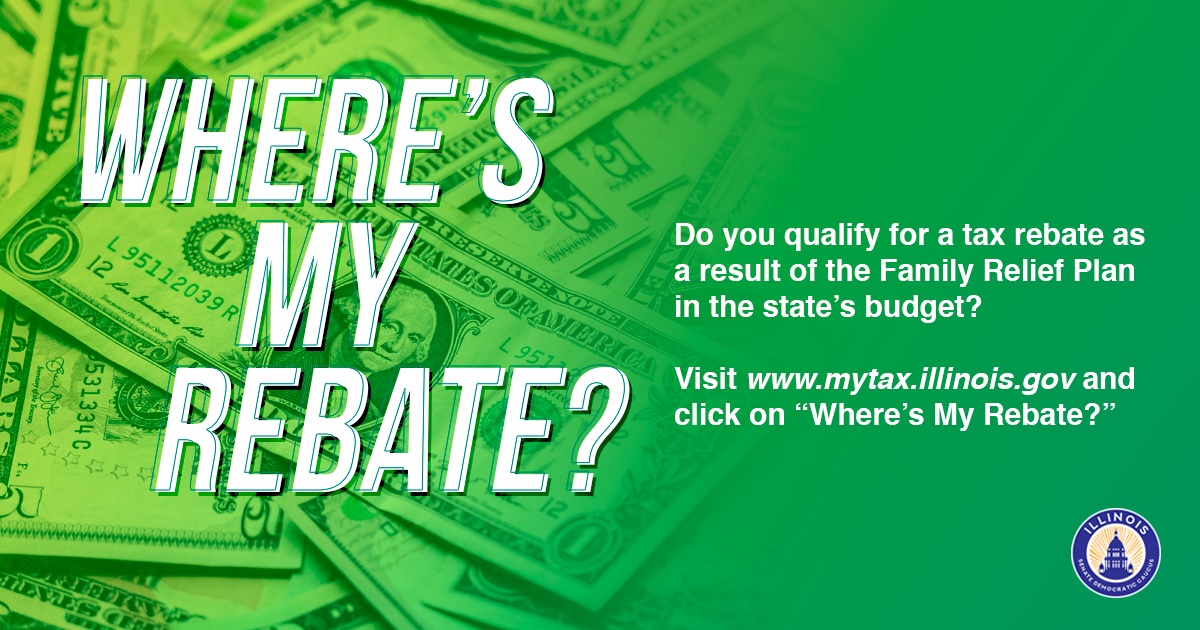 Supported by Loughran Cappel, the Illinois Senate championed Senate Bill 157, which provides millions of Illinois taxpayers with financial relief – including direct tax rebates. People who filed taxes will automatically receive their rebate – otherwise they have until today, Oct. 17, to do so.
Many Illinois taxpayers began receiving checks last month, but just because someone hasn't received their refund, doesn't mean they haven't filed the proper forms. The comptroller's office said it could take up to eight weeks to receive a rebate. People can check their status by clicking here and select "Where's My Rebate?" A person will need to have your IL-PIN number to check the status. To find an IL-PIN number, click here and select "IL-PIN Inquiry."
Under the Loughran Cappel-backed Illinois Family Relief Plan, people who filed 2021 Illinois taxes are eligible to receive up to $700. Individual filers who make less than $200,000 will receive a $50 income tax rebate, and couples who make less than $400,000 will receive $100. Filers are also eligible for $100 per dependent, with a maximum of three.
Additionally, people who paid property taxes in 2021 on their primary residence in 2020 – and make less than $250,000 individually or $500,000 jointly – are eligible for up to $300. The rebate will be equal to the property tax a resident was qualified to claim on their 2021 taxes.
"We are working to put your money back in your pocket," Loughran Cappel said. "Make sure to check your status and file any missing forms to ensure you get the dollars you are owed."
For additional information, visit tax.illinois.gov/rebates or call 1-800 732-8866 or 217-782-3336.
Category: Press Releases