Published: Wednesday, March 23, 2022 09:19 AM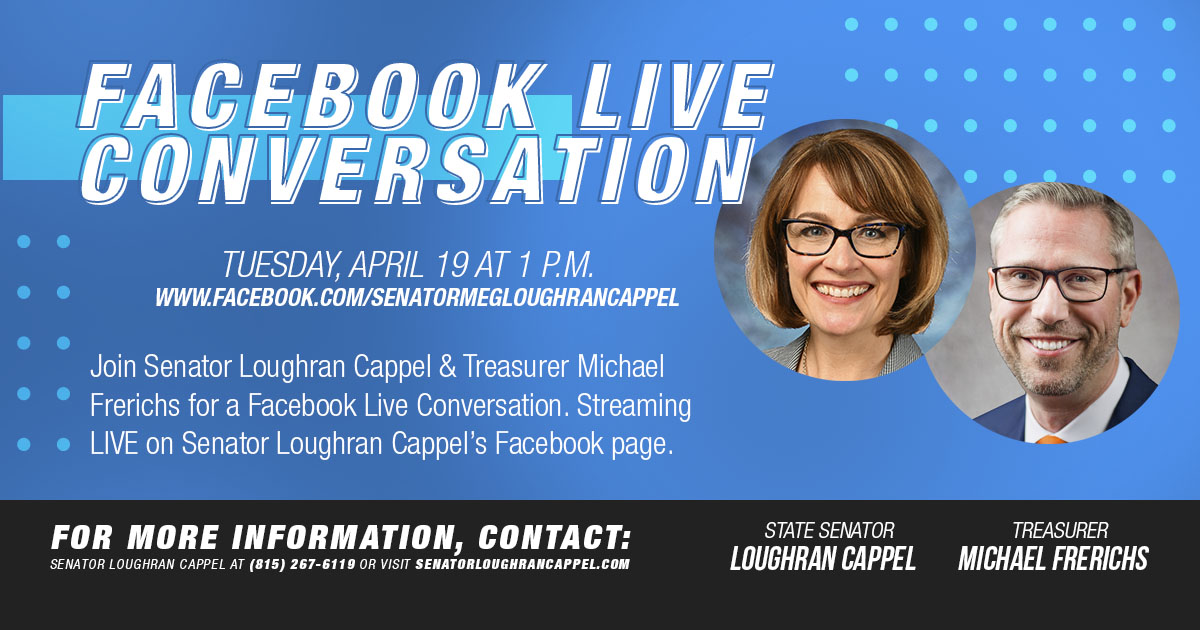 SHOREWOOD – State Senator Meg Loughran Cappel (D-Shorewood) will host a Facebook Live with Illinois State Treasurer Michael Frerichs on Tuesday, April 19 at 1 p.m. to share details about programs within the treasurer's office, including the popular I-Cash program.
"The treasurer's office has a great team that educates Illinoisans about their programs including helping people find their unclaimed funds," Loughran Cappel said. "This online event will be an excellent resource for residents that may have unclaimed property, have questions about college savings, or are interested in learning more about our state's investments."
Frerichs' office protects consumers by safeguarding more than $3.5 billion in unclaimed property, encouraging savings plans for college or trade school, increasing financial education among all ages, assisting people with disabilities save without losing government benefits, and removing barriers to a secure retirement.
"We know when we get money back in the hands of residents it does more good for our economy than sitting in a bank," Illinois State Treasurer Michael Frerichs said. "If you cannot join us, please visit our website today at illinoistreasurer.gov/ICASH and find out if you or someone you know has cash or property to claim."
The virtual event will be streamed live on Sen. Loughran Cappel's Facebook page.
Category: Press Releases