Published: Monday, May 09, 2022 12:34 PM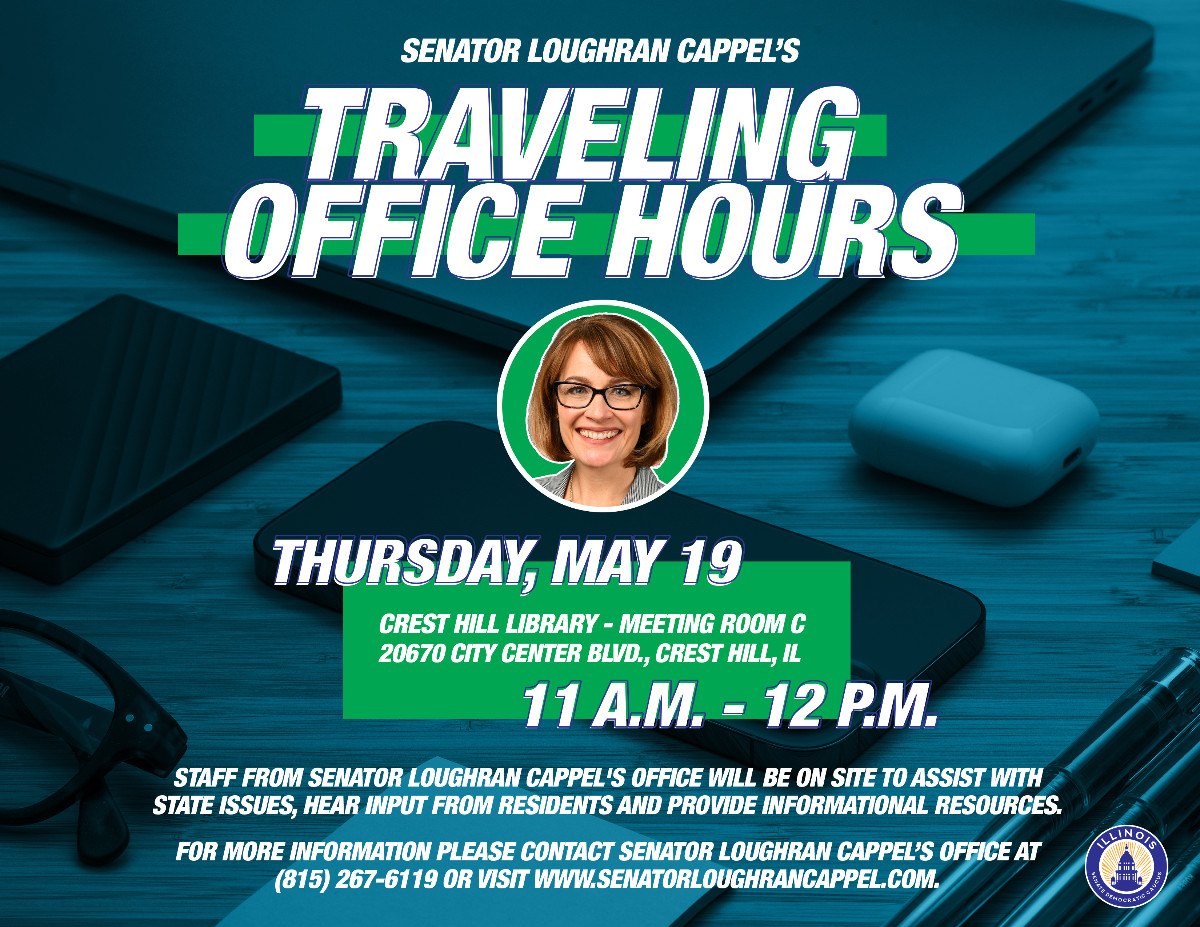 CREST HILL – State Senator Meg Loughran Cappel's office will be traveling to the Crest Hill Library on Thursday, May 19 to increase accessibility to residents throughout the 49th District.
"My top priority is to help residents cut through red tape when they have a problem with a state agency," said Loughran Cappel (D-Shorewood). "While my staff is available to help at any time from our Plainfield office, these traveling office hours bring that service directly into each community throughout the year."
The event will be held from 11 a.m. to noon at the Crest Hill Library located at 20670 City Center Blvd. in Crest Hill.
Category: Press Releases