Published: Friday, March 11, 2022 11:55 AM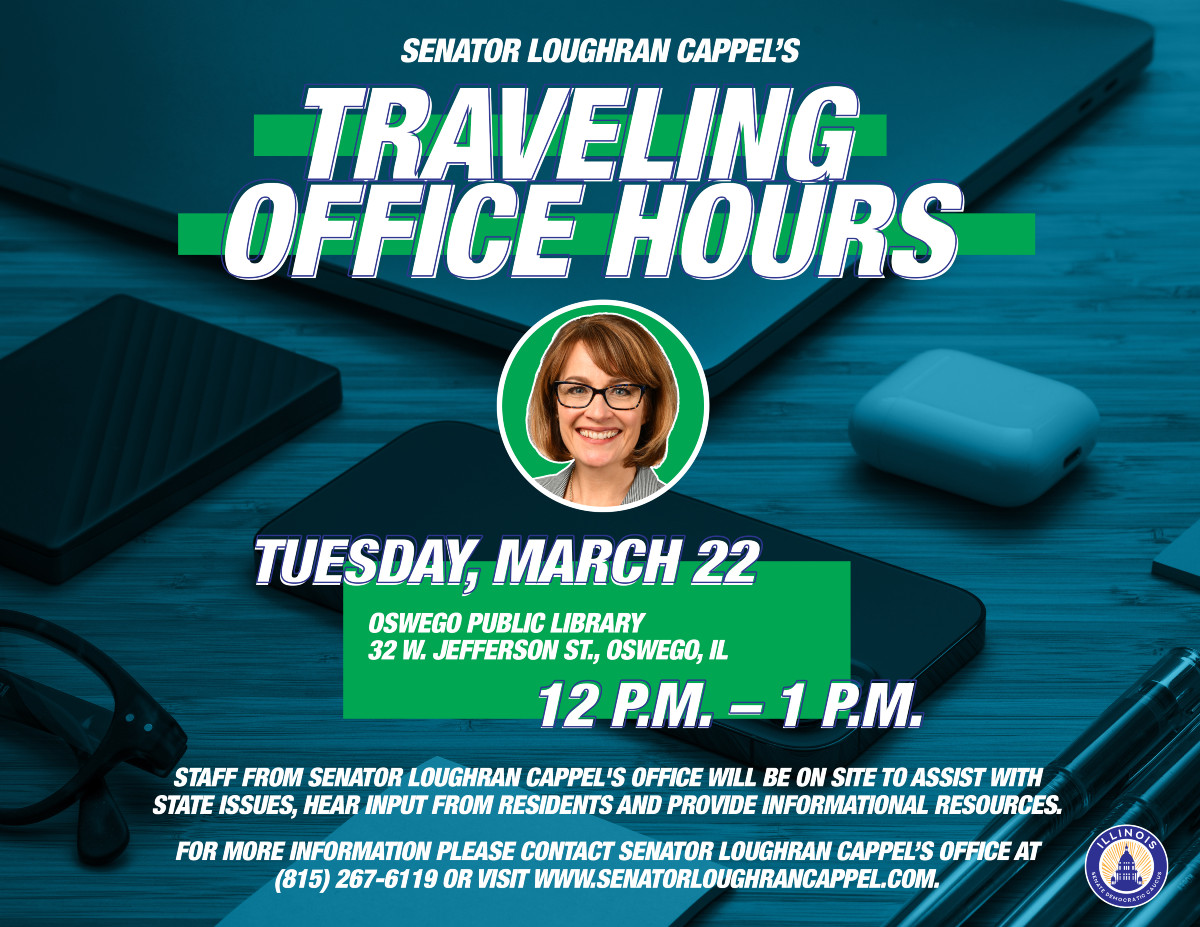 OSWEGO – State Senator Meg Loughran Cappel's (D-Shorewood) office will be traveling to the Oswego Public Library on Tuesday, March 22 to increase accessibility to residents throughout the 49th District.
"We hold these traveling office hours so the services my office can provide are brought directly to my constituents' own communities," Loughran Cappel said. "These events give residents a more convenient way access my staff and me for legislative services."
The event will be held from noon to 1 p.m. at the Oswego Public Library located at 32 W. Jefferson Street in Oswego.
This free event is another effort from Loughran Cappel's office to increase government accountability and accessibly through hosting this traveling event at different times, locations and days of the week in hopes of reaching working families across Will and Kendall Counties.
People with questions or concerns are encouraged to contact Loughran Cappel's Plainfield office at 815-267-6119 or visit her website at www.SenatorLoughranCappel.com.
Category: Press Releases