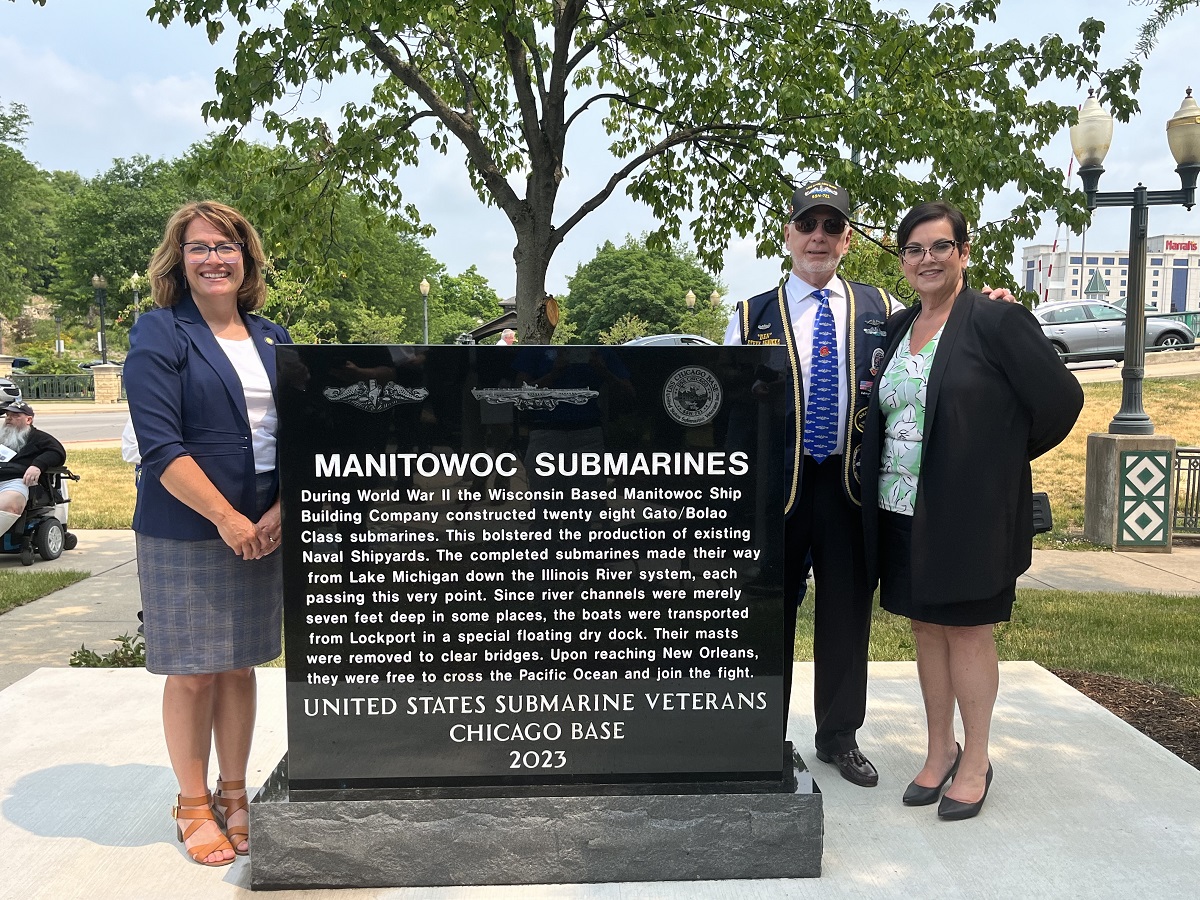 SPRINGFIELD – United States Submarine Veterans can now receive a special license plate, thanks to a measure spearheaded by State Senator Meg Loughran Cappel that was signed into law Friday.
"We have to uplift our veterans by honoring the sacrifices they have made," said Loughran Cappel (D-Shorewood). "This is one way we can show our support and thank them for their service."
The new law allows the Secretary of State to issue United States Submarine Veteran license plates to Illinois residents who served in the United States Navy as a submariner. New York and Connecticut offer similar submarine service license plates.
The Illinois Secretary of State's Office offers a number of different specialty license plates. Requests for these license plates can be accepted at Driver Services Facilities.
"I think it has been at least five or six years since we began to push the idea of Illinois Submariner license plates," said United States Submarine Veteran Steve Benicke. "Although few in number, the WWII heroes, Cold War and peacetime veterans and currently serving Illinois submariners can now be recognized with the issuance of the Submariner plates. It is important to recognize those "Brothers of the 'Phin" who diligently pursued the idea, as well as the support and advocacy given to us by the many State of Illinois Senators and Representatives, who voted the idea to fruition."
House Bill 1581 takes effect Jan. 1, 2024.