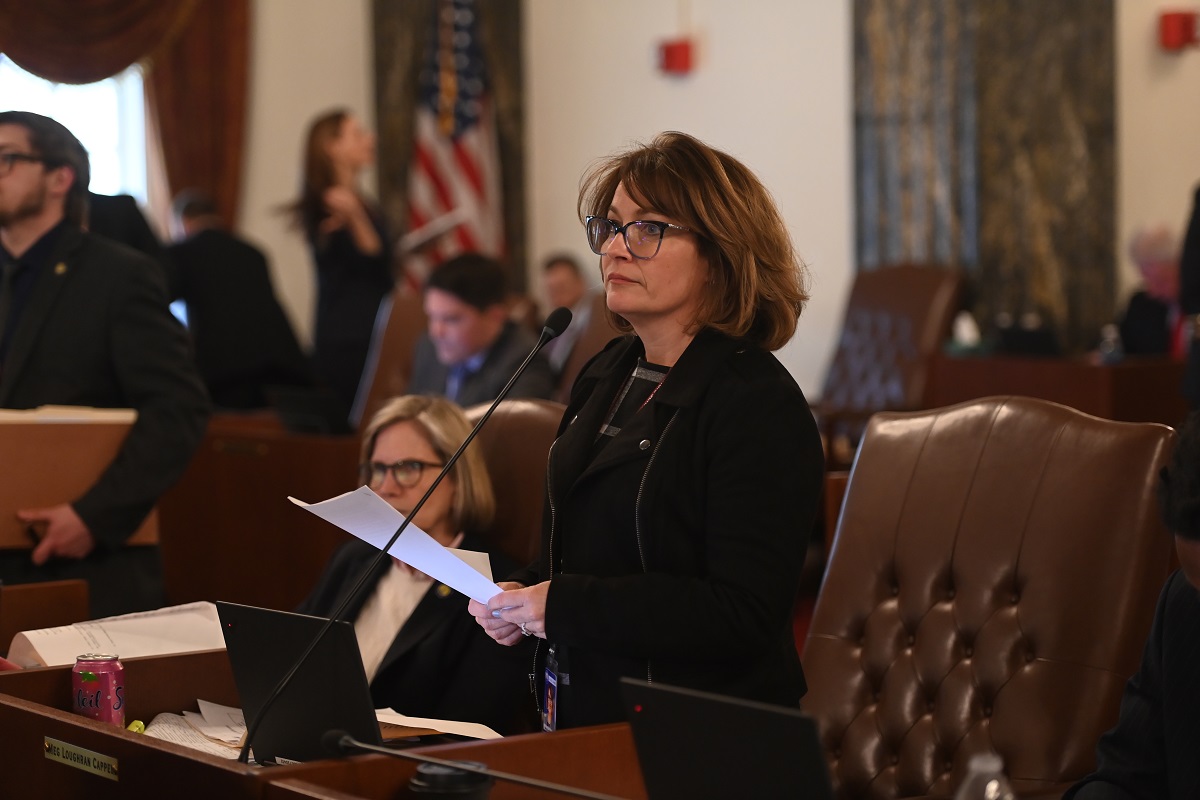 SPRINGFIELD – Veterans adopting dogs or cats will no longer have to pay a fee, thanks to a new law championed by State Senator Meg Loughran Cappel.
"We have seen the benefits pets can give to our veterans," said Loughran Cappel (D-Shorewood). "Everyone deserves companionship and many have a special bond with their pets. Providing the resources to improve our veteran's health and overall happiness was the driving force behind this law."
Across the state, pet adoption fees vary widely depending on the organization, ranging from $50 to $275. Loughran Cappel's law requires animal shelters and animal control facilities to waive the adoption fee for military veterans in Illinois.
For returning troops, the benefits of bonding with a pet are important to aiding the transition back to civilian life. The bond created between people and animals can reduce grief, lessen loneliness, and improve mental health and overall well-being. Pets have the ability to improve the lives of veterans and, likewise, veterans can improve the lives of sheltered animals by giving them a home.
"It's a small way to thank, appreciate, honor and show our support for the sacrifices veterans have made," said Loughran Cappel.
House Bill 2500 was signed into law Friday.