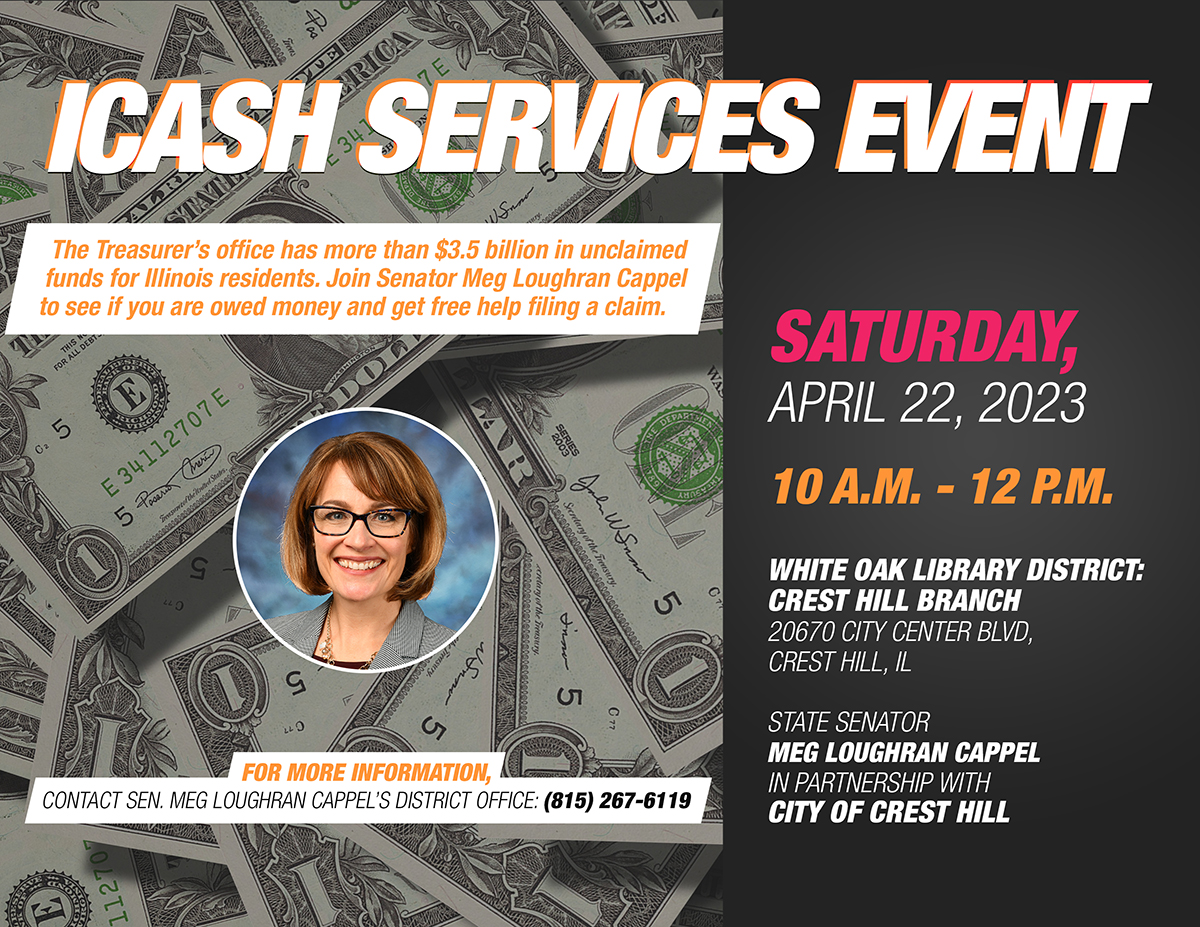 CREST HILL – In partnership with the city of Crest Hill, State Senator Meg Loughran Cappel will join representatives from the state treasurer's office for an ICash event in Crest Hill on Saturday, April 22.
"People often don't know that they have unclaimed property they can recover," said Loughran Cappel (D-Shorewood). "I encourage residents to take advantage of this event to make sure they aren't missing out on money that's theirs at no cost."
The free event is Saturday, April 22 from 10 a.m. to 12 p.m. at the White Oak Library District – Crest Hill Branch located at 20670 City Center Blvd. in Crest Hill.
Representatives with the treasurer's office will be available to check if residents are owed any of the $3.5 billion in unclaimed property currently held by their office. Hundreds of people each year learn through the ICash program that they had money from old bank accounts, life insurance policies or other financial institutions that they had yet to collect.
If residents have questions about the event, Loughran Cappel urges them to contact her office at 815-267-6119.