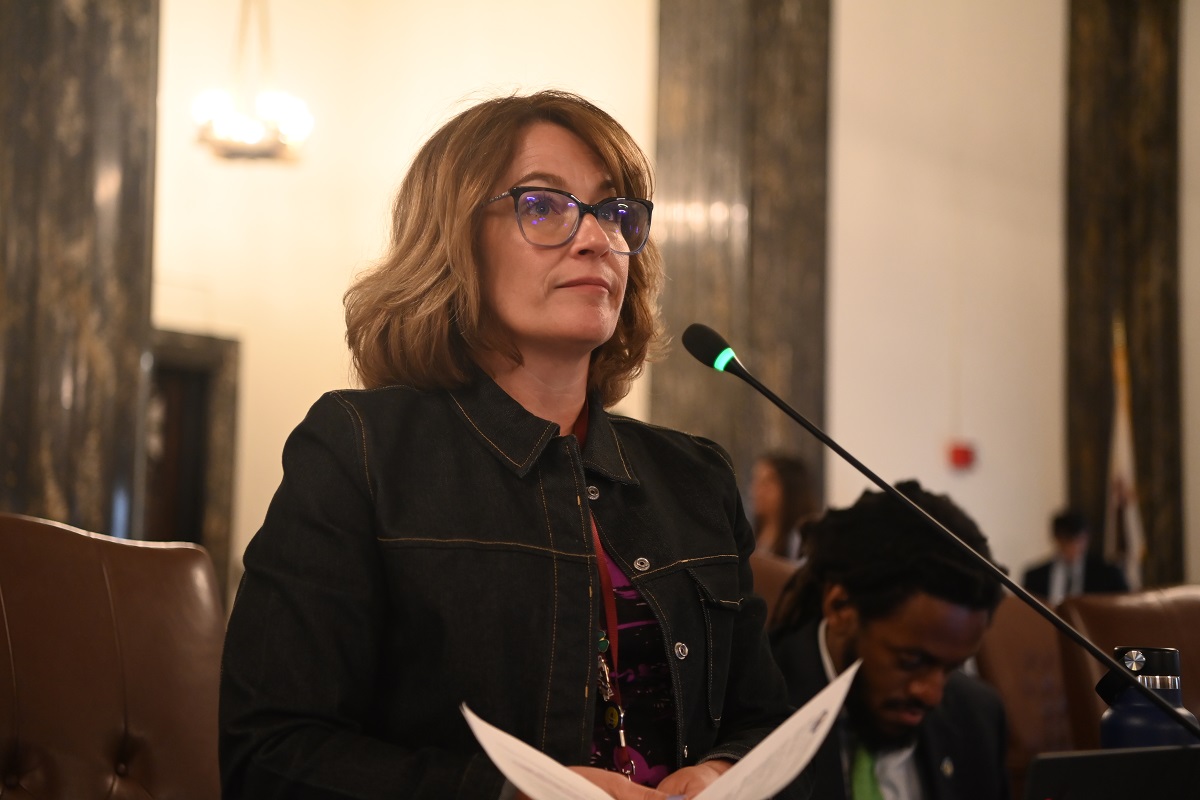 BOLINGBROOK – State Senator Meg Loughran Cappel stands in support with the United Auto Workers union strike in Bolingbrook.
The UAW union expanded its strike against major carmakers Friday, walking out of 38 General Motors and Stellantis parts-distribution centers in 20 states, including about 100 workers at a GM facility in Bolingbrook and 100 at a Stellantis facility in Naperville. Loughran Cappel serves on the Senate Labor Committee and is a former union representative.
"I stand in solidarity with the UAW in Bolingbrook and across the country who are fighting for the rights they deserve and standing up against corporate America," said Loughran Cappel (D-Shorewood). "It should never be a question if we should prioritize big corporate profits over workers. Every worker has the right to a fair and equitable contract."
According to the Associated Press, the union is pointing to the carmakers' huge recent profits as it seeks wage increases of about 36% over four years. The companies have offered a little over half that amount.
"Here in Illinois, Will County and the 49th Senate District, we will protect workers' rights," said Loughran Cappel. "I will always be a strong supporter, advocate and voice for the men and women of organized labor."